Upgrading your flooring can rejuvenate your home's interior. New flooring installation elevates comfort and aligns with modern design trends, whether it's hardwood, luxury vinyl plank, tile, or laminate.
This revitalization creates a more appealing living space and increases property value. Prospective buyers are drawn to the allure of fresh, stylish flooring, reflecting a well-maintained and contemporary home. The fusion of improved visual appeal and increased market desirability makes flooring renovations a strategic investment, offering immediate gratification and long-term financial gains.
If you're planning to redo your flooring, we have curated this comprehensive guide for you. Our flooring installation and maintenance experts have shared tips on how to find a reliable flooring company in Chesapeake, VA.
Let's explore!
Finding The Flooring Company
Hiring a dependable flooring company might seem daunting, but it's not impossible. To find a suitable professional, tapping into the experiences of those who've navigated this process can prove useful. Here are tips to aid you in discovering a qualified local expert:
Seek recommendations from reliable sources like family, friends, and neighbors who've undergone similar projects.

Leverage the insights provided by your local Better Business Bureau to assess a contractor's credibility and history.

Engage with reputable flooring companies in your neighborhood through various platforms, which ensure access to a network of trusted professionals.
By leveraging personal connections and authoritative resources such as the Better Business Bureau, you can efficiently sift through potential contractors, ultimately enabling you to make a well-informed decision and secure the most skillful professionals available in your region. This approach not only assures a higher chance of satisfaction with the result but also bolsters the value of your home for the long term.
Vetting the Flooring Company
Securing a trustworthy flooring company is paramount to ensuring your investment is well-informed and successful. To determine the optimal professional match for your flooring project, consider the following steps:
Solicit quotes from three to four companies within your local area. Notably, a recent study conducted by

Modernize

revealed that 63% of homeowners find confidence in comparing multiple project quotes.

Assess the websites of each potential contractor, gauging their professionalism and whether the content is up-to-date.

Delve into customer reviews for each installer, focusing on predominantly positive feedback while also considering any negative comments and the contractor's responses.
Engage in phone conversations with each flooring installer, posing the following:
Inquire about their years of business operation.

Explore their experience in floor repair or installation.

Obtain a project estimate.

Request a list of references.

Verify their insurance coverage encompassing personal liability, worker's compensation, and property damage.
Simultaneously, tailor your considerations to include any unique requirements or preferences for your renovation endeavor. For instance, ensure that the potential flooring company possesses expertise in handling homes like yours. This becomes particularly relevant in historical home projects, guaranteeing the contractor's track record of successful work on older properties.
By adhering to these comprehensive steps, you strengthen the chances of a seamless and successful flooring project and cultivate a sense of trust and reassurance in your chosen contractor. This meticulous approach guarantees that your investment thrives both aesthetically and functionally while enhancing your property's value.
Meet With Your Topic Candidates
Once you've gathered written estimates from three to four contractors and meticulously evaluated their credentials, arrange face-to-face meetings with your top choices. This step is crucial for aligning project specifics and expectations. Utilize this complimentary worksheet designed to assist homeowners in comparing flooring contractors. During these meetings, ensure to address the following key points with each potential contractor:
Verification of Insurance: Request tangible proof of insurance containing essential details such as the insurance company's name, coverage limits, and policy number. This verification ensures a safety net for potential liabilities.
Warranty Management: Discuss the management of warranty details and responsibilities. This includes understanding how issues arising after installation will be addressed and who is accountable for rectification.
Fixed Pricing: Before finalizing any contract, secure a comprehensive and fixed price for the project. Clarity on the financial aspect minimizes the likelihood of unexpected costs popping up.
Engaging in these in-depth conversations and utilizing the checklist establishes a solid foundation for collaboration with your chosen flooring company. This direct interaction fosters transparency, aligns expectations, and fortifies your confidence in executing the project with proficiency. Additionally, it underlines your commitment to safeguarding your investment and ensuring a successful flooring renovation that elevates your living space's aesthetics and value.
Watch Out For Red Flags
Unfortunately, some contractors do not possess the level of integrity that is expected of true professionals. To sidestep potential scams, the most effective strategy is to opt for a reputable local flooring contractor, strengthening your confidence by verifying your physical business address and license.
Here are additional things to be wary about:
Caution with Payments: Exercise caution if a contractor demands the total project cost or a substantial cash deposit upfront. Reliable professionals typically follow a more reasonable payment structure.
Pressure Tactics: Beware of individuals who employ high-pressure tactics, coercing you into an immediate contract signing. Legitimate contractors respect the need for informed decision-making.
Discrepancies in Quotes: Exercise prudence if you encounter significant discrepancies in quotes. While variations might exist due to material differences, excessively skewed estimates warrant skepticism.
Lack of Documentation: Be wary of contractors who fail to provide essential documentation such as proof of insurance, written contracts, and references. Transparency is a hallmark of credible professionals.
Unsubstantiated Claims: Approach cautiously if a contractor makes unrealistic promises or guarantees that seem too good to be true. Trustworthy experts set achievable expectations.
Unprofessional Behavior: Observe the demeanor and professionalism of the contractor. It might signal unreliability if they lack punctuality and clear communication or demonstrate rudeness.
No Physical Presence: Exercise discretion if a contractor lacks a physical presence, such as a proper office or showroom. An established local company signifies commitment.
Lack of References: Be wary if a contractor cannot or is unwilling to provide references from past clients. Positive connections validate their expertise and credibility.
You proactively shield yourself from potential fraudulent practices by exercising caution and considering these red flags. Selecting a reputable, established flooring installer safeguards your investment and ensures a rewarding home improvement experience that enhances your living space's aesthetics and value.
Final Meeting Preparation
During your final consultation, there are crucial steps to address before your flooring project commences:
Confirm Quotation: Reiterate the initial project quote to ensure alignment with expectations.
Payment Arrangements: Establish a mutually agreed-upon payment plan that suits both parties.
Document Trail: Procure a comprehensive paper trail encompassing:
The contract

Any alterations to the original plan

Invoices and bills

Project blueprints

Valid insurance and permits

Correspondence with the contractor
For a seamless process and peace of mind, utilize the Contractor Checklist. This resource assists in vetting reliable contractors, assuring that your flooring project is in capable hands. This meticulous approach ensures a well-organized and successful flooring renovation, enhancing your living space's appeal and your property's overall value.
Questions To Ask
Inquire About Flooring Remodeling Contractor Expertise:
Specialization Inquiry: Could you elaborate on your specific area of expertise within flooring?
Pricing Structure Clarification: How do you determine your pricing for projects?
Measurement Basis: Is your pricing based on square footage or linear footage?
Inclusive Material Costs: Are the costs of materials included in your services?
Furniture Handling: Do you manage the relocation of furniture, or should the area be fully cleared before work commencement?
These inquiries offer valuable insights into the contractor's proficiency, pricing methods, and services' scope. As you engage in open discussions, you're better equipped to make an informed decision and ensure a harmonious collaboration throughout your flooring remodeling project.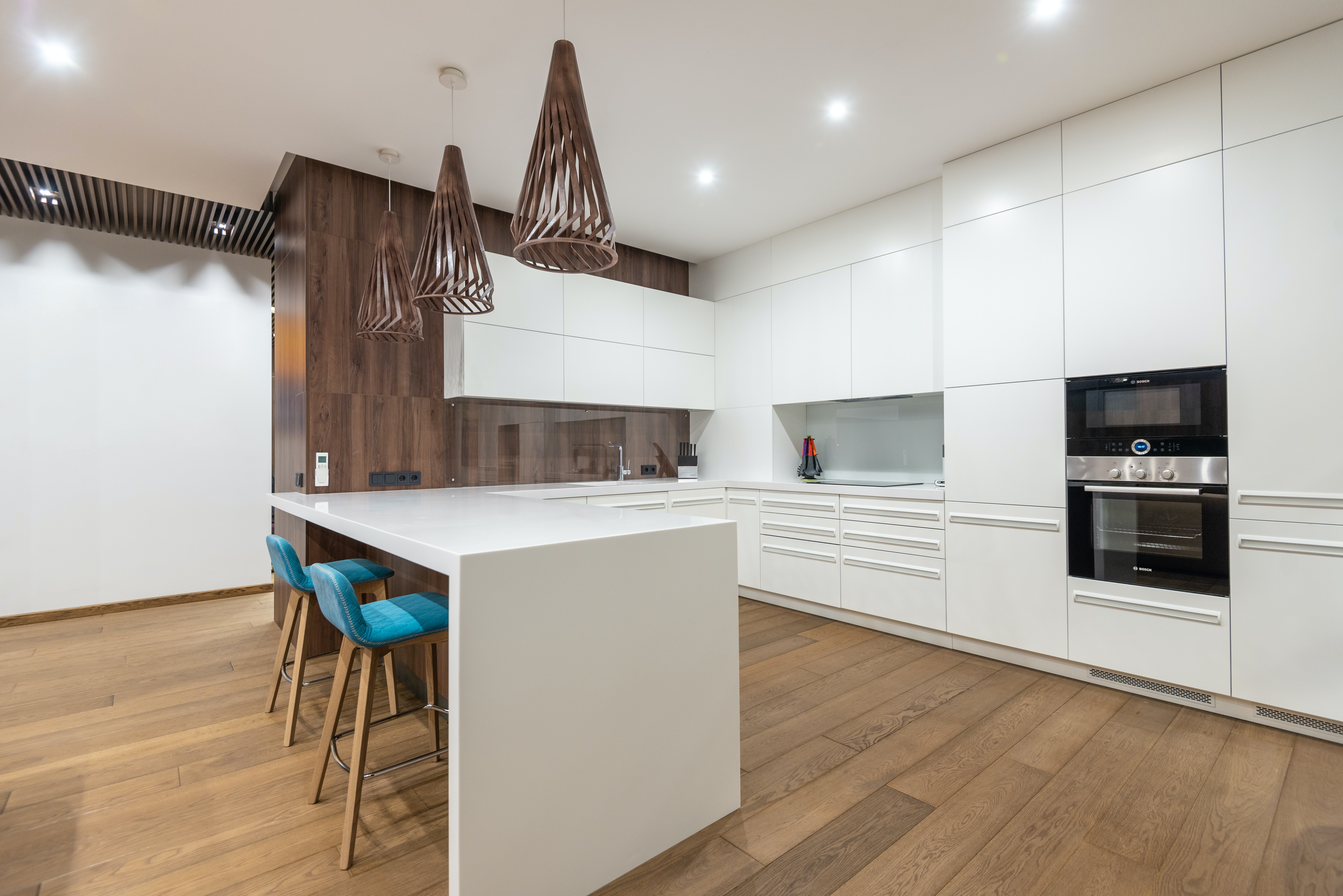 Yates Flooring – Chesapeake's Premier Flooring Company
Elevate your space with Yates Flooring – your premier destination for luxury vinyl plank (LVP) installation and maintenance services in Chesapeake, VA. Experience sophistication and durability as our expert team transforms your floors into stunning masterpieces with LVP. Whether it's a residential project or a commercial endeavor, we're your trusted partner.
Discover the allure of LVP, renowned for its elegance and resilience, through our seamless installation services. Our commitment doesn't end there – we offer dedicated LVP flooring maintenance solutions, ensuring your investment remains impeccable over time.
Are you a business owner? Yates Flooring is your answer for exceptional commercial flooring installation that merges functionality with aesthetics. Our expertise spans various sectors, ensuring your workspace exudes professionalism and style.
Experience quality, reliability, and elegance with Yates Flooring. Elevate your interior with LVP, and let us redefine your space. Contact us today to embark on a journey of flooring transformation that redefines luxury.