Searching for high-quality flooring in Chesapeake, VA?
We've got you covered!
As Chesapeake, Virginia's premier flooring installation and repair company, we're here to guide you in selecting the best flooring and installation choices for your home. We have collaborated with the industry's leading manufacturers of luxury vinyl plank (LVP) flooring to provide you with products of unparalleled beauty and durability. Here are just a few reasons why you should choose us for your next project in Chesapeake, VA:
We always use the highest-grade LVP in all of our projects.
All of the flooring we provide has passed our rigorous quality tests.
We provide cutting-edge, high-performance flooring options.
Each member of our team is friendly, highly skilled, and experienced.
We get the job done quickly and efficiently.
Looking for hassle-free flooring installation or repair?  Just give us a call to set up an appointment, and our experts will take care of everything else!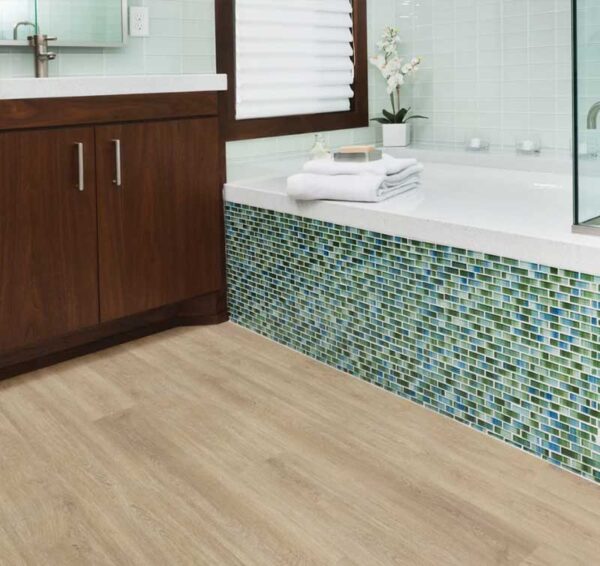 Prepare to be floored by our top-notch services!
Beautiful LVP flooring is key to a home that wins hearts, and we have everything you need to bring your vision to reality. We offer the ideal flooring option for your upcoming construction or renovation project. We have an extensive selection of premium click (or lock) Vinyl flooring that is both luxurious and long-lasting.
LVP flooring options are highly sought-after by our clients in Chesapeake, VA for various reasons:
It's waterproof
It's very durable
Vinyl plank floors are super realistic
It's eco-friendly and easy to clean
It's pet-friendly
Our LVP products  offer foolproof, life-proof, and water-proof flooring in Chesapeake, VA. View our complete collection here. If you're interested in learning more about our wholesale prices and LVP flooring options, get in touch with us today. Our devoted support staff is here to answer all your questions.
Truly amazed at the professional work done by Pete Yates and his team. I had luxury vinyl plank and laminate installed and both look seamless. Zero flaws. It's beautiful. And best of all it's affordable. Better deal than lumber liquidators contractors and several others I called. Also, I was able to get an appointment within 2 weeks, all other companies gave me a 4 week timeline. If you need flooring installed, you will not find better than Yates flooring.
Very pleased. Great service, great integrity, I can't say enough positive things. They were realistic with challenges in my project. They communicated throughout the process. Gave solid options and recommendations. Our project: flooring for living room, dining room, laundry area, hall closet, and bathroom. They started on time, finished on time, and no surprises with costs, true to the quote. Would highly recommend their services.
Pete and the guys did a great job with the install, highly recommended! Easy to deal with and quality work.