Increase the value of your Building
Installing flooring in your commercial facility can be seen as an investment or a way to increase the value of your building. Scratched, damaged, or faded floors can look old and give an outdated feel to your facility. In addition, customers can look at your building and gauge the level and type of services you provide. Therefore, having a well-maintained facility can help you build a strong brand image.
Flooring is an integral part of your facility's overall look. You should invest in high-quality floors to give your building the much-needed oomph to attract customers and provide world-class facilities for your employees.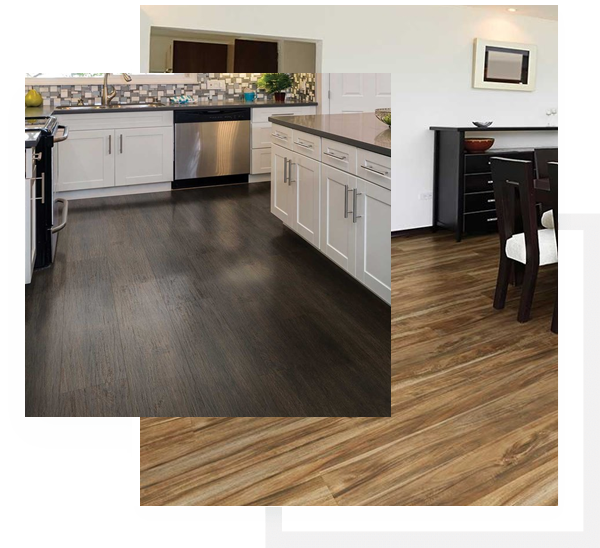 Chesapeake Commercial Flooring Installation
That said, a well-executed commercial flooring installation requires unmatched expertise, precision, experience, and well-rounded care to ensure your floor is immaculate. Nothing quite beats walking on sleek, new floors at your facility. Here at Yates Flooring, we specialize in the following commercial flooring options:
Vinyl Composition Tile (VCT)
Luxury Vinyl Plank (LVP)
Carpet tiles
Glued down carpet
If you have decided to install a new floor in your facility, you need an experienced provider for premium service. If you're looking for one, there is none better than Yates Flooring.
As a premier commercial flooring installation and repair company in Chesapeake, Virginia, we constantly exceed expectations by going above and beyond for our customers. We have worked with numerous business owners and guided them in selecting the best flooring and installation choices for their commercial facilities.
We only work with industry-leading manufacturers to provide our commercial customers with unparalleled flooring options for their new installation. All our commercial-grade flooring installations pass rigorous quality tests to ensure your floors' safety, security, and durability.
Our cutting-edge, world-class flooring options and services are second to none. Moreover, customer-centricity is a core part of our business ethos as we aim to become the best in the business. Our team consists of highly-skilled, experienced, and knowledgeable individuals who are always here to assist you.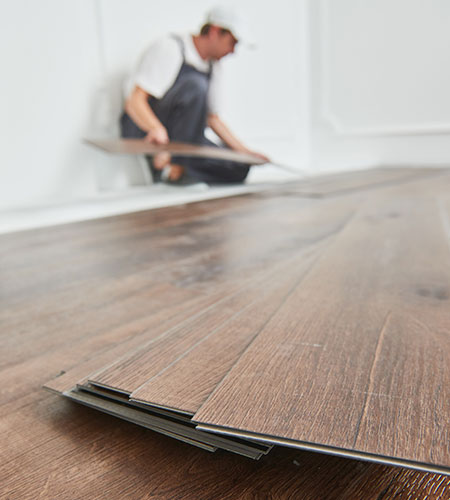 Commercial Flooring Repair in Chesapeake, VA
Our commercial flooring options are in high demand from our exclusive commercial clientele because of their durability and eco-friendly characteristics. They are easy to clean and enhance the aesthetic appeal of your building.
If your flooring is damaged, we can gauge the condition and recommend robust and durable solutions that give your floors a second lease on life. If the damage is too extensive, we will provide impeccable and pocket-friendly options for a brand-new commercial flooring installation.
Moreover, it is essential to get prompt floor repairs done to comply with relevant safety guidelines. The last thing you'd want is for someone to trip and get injured due to faulty floors in your commercial buildings. Holes, rough or spalled flooring, or even joints are potential safety hazards that must be addressed immediately. Completing the necessary repairs will keep your floors safe for your employees and increase their longevity.
Contact the Commercial Flooring Experts
Get in touch with us today to learn more about how we can help you with your commercial flooring installation and repairs. As we work on perfecting your flooring and ensuring quality repairs, our representatives will happily answer any queries and questions. Call us to schedule an appointment and kickstart your commercial floor installation, restoration, or repair process!
Truly amazed at the professional work done by Pete Yates and his team. I had luxury vinyl plank and laminate installed and both look seamless. Zero flaws. It's beautiful. And best of all it's affordable. Better deal than lumber liquidators contractors and several others I called. Also, I was able to get an appointment within 2 weeks, all other companies gave me a 4 week timeline. If you need flooring installed, you will not find better than Yates flooring.
Very pleased. Great service, great integrity, I can't say enough positive things. They were realistic with challenges in my project. They communicated throughout the process. Gave solid options and recommendations. Our project: flooring for living room, dining room, laundry area, hall closet, and bathroom. They started on time, finished on time, and no surprises with costs, true to the quote. Would highly recommend their services.
Pete and the guys did a great job with the install, highly recommended! Easy to deal with and quality work.